Men's League Tee Times are up –
Will be posting more info as it becomes available!
---
FYI

– because of excessive CC processing fees, we are no longer accepting credit cards. However, there will be an ATM soon!
Also, just a reminder to try to get your club dues in

sooner

than later!
Thanks

to you who have already paid!
---
Quick Note

– please email the club or leave a message if you haven't received your invoice for 2016!!!
---
Congratulations

  Randy Werner, Justin Wieck & Audrey Ellis on their election to the Board.
---
LOST!!! 
pair of ladies prescription sunglasses at the pink out – Please be on the lookout for them.  They were in the lost & found, but someone may have picked them up by mistake!
---
Congratulations to Our Golf League Champs:
Bill Spurling & Dennis Hanson …………………..2015 Mens Champs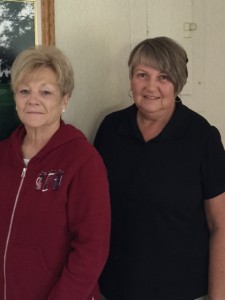 Jackie Stone & Joyce Huster  ….  2015 Ladies League Champs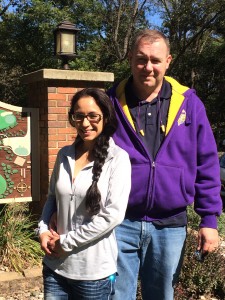 Pat & Shelly Smith  ………………  2015 Club Couples Champs
Makayla Ernst  ………….  2015 Ladies Champ
Zach Mason  ……………  2015 Mens Champ
---
 

IMPORTANT!!!
PLEASE be considerate and STOP when leaving the country club driveway.  Remember, you are entering a street !!!
---
Have you noticed … ???
New Tee Markers
NEW Tee Markers … If you see Neil Garrells, be sure to thank him! He made and painted each and every one of them! The stone markers are available first to the people who donated them. Then, to anyone who wants one or two or three!
Our Spirea Plants
If you've been to the club lately, you've probably seen that our spirea plants didn't winter well at all! We're asking for help with the replacement cost. If you would be willing to help, please talk to Tom for more information.
---
Plans for the Emerald Ash Bore Issue
As many of you know, there is a serious problem with Ash trees.  The Emerald Ash Bore is a deadly insect that has been detected as near as Boone county.  It is fatal to trees it infects.  There are about 40 or so ash trees on the golf course.  It is not "if" this insect will infect our trees but "when".
The board has made the decision to replace a few trees every year, rather than waiting for the bug to get here and ruin all the trees at once.  Iowa State will be consulted to make sure we are making the right call. Treatment can be done, but to our knowledge, it is cost-prohibitive.  Regardless, we will visit with Iowa State before we proceed.  Our plan for this year is to remove 7 ash trees along the south side of #9 fairway and replace them with 5 Emerald Lustre trees.